Shipping & Transport
With offices in Rotterdam and Amsterdam Moovle offers a wide range of integrated Forwarding services including Seafreight, Airfreight and Road transport for both general cargoes as well as oversized and heavy cargo.
Industrial Movements
In corporation with the Seafreight, Warehousing and Transport department, Moovle can offer a full service concept with a single point of contact when it comes to Industrial Movements or worldwide machine transports.
Storage & Bonded Warehousing
To streamline supply chains into Europe, we offer Bonded Warehousing for heavy machinery and oversized cargo. Customers benefit from VAT Deferment in The Netherlands and rely on Moovle as gateway to Europe.
Customs and Trade compliance
All our processes are lined up in full compliance with latest customs and fiscal legislation to ensure smooth cross-border entries. Our AEO (Full License) underlines our commitment to be trusted party in the international trade.
Fiscal Representation
As part of our unique logistics concept Moovle acts as fiscal representative for Dutch VAT purposes on behalf of foreign (non-Dutch) businesses. The benefits of appointing Moovle as fiscal representative are: Convenience, Compliance & Costs.
Export Packing & Container Freight Station
With several multi-purpose warehouse locations and outside storage near the inland Barge terminal of Rotterdam East, Moovle can offer all kind of container lashing and securing services for oversized and heavy cargo.
Cargo Insurance
Offering cargo insurance to protect your company from financial exposure such as damages or losses will be crucial when it comes to full integrated supply chain services from loading to final delivery and installation at the customer.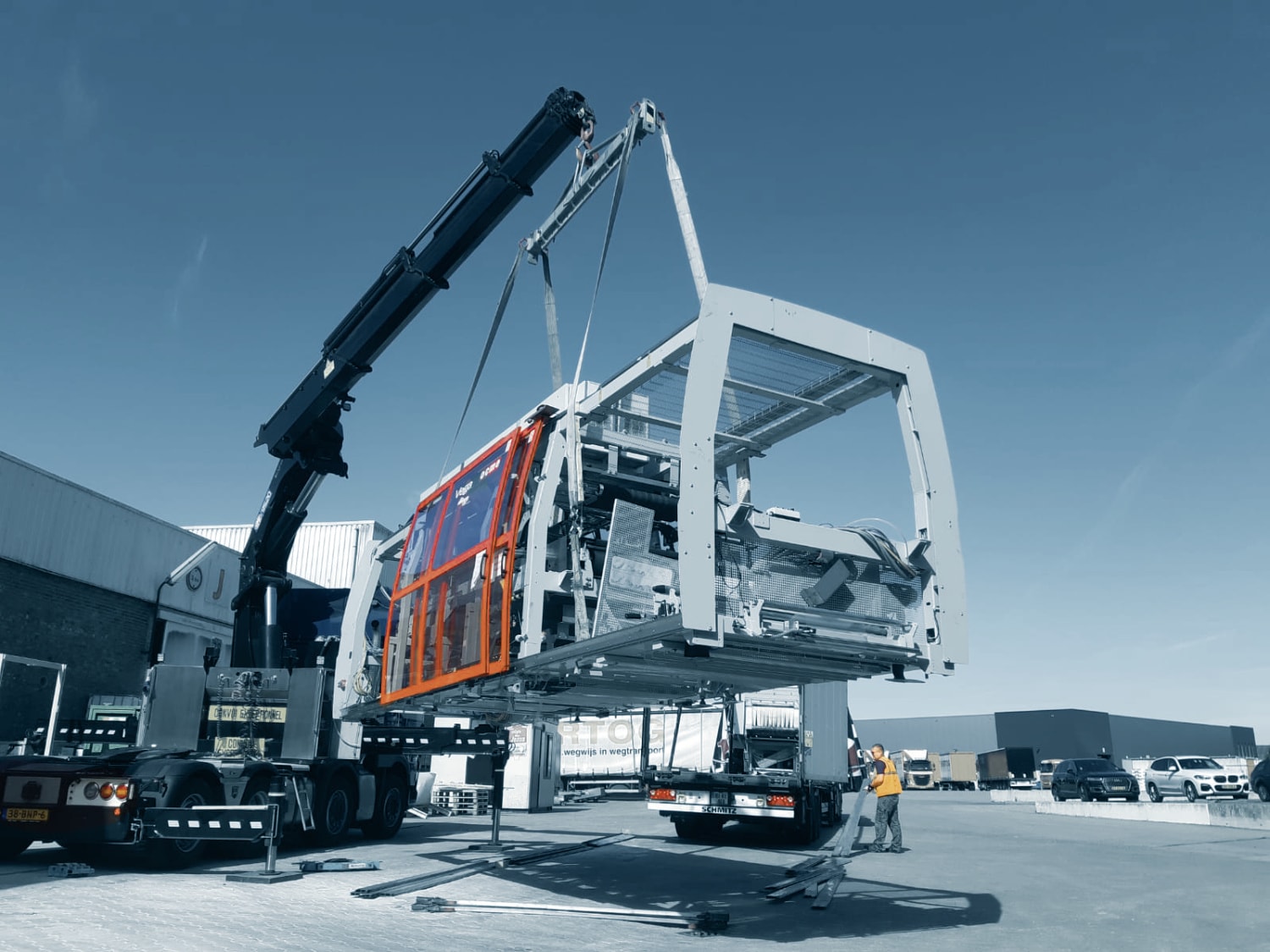 Check
Take a look at a few references
Do you have questions?
Do not hesitate to contact us. We would be pleased to assist you!